G&G has picked up one of the fourteen awards presented at the world's largest trade show for home and office printers, copiers and supplies.
G&G was awarded the Outstanding Awareness Campaign Award for taking the lead in adopting emerging technologies—including its "WALK THE TALK" series of webinars and Disney animator-created short story films—to better communicate and connect its brand with potential customers and its global network of partners and distributors about hot industry topics including the environment, remanufacturing, color, and legal issues.
A range of awards were presented to companies and individuals around the world in a glittering ceremony during the annual RemaxWorld Expo, which was held in Zhuhai, China from November 3 to 5, 2022.
The Outstanding Awareness Campaign Award is presented each year to the company, organization or individual that has run a memorable or unique campaign to the market, that promotes the benefits of using aftermarket imaging supplies, products and services.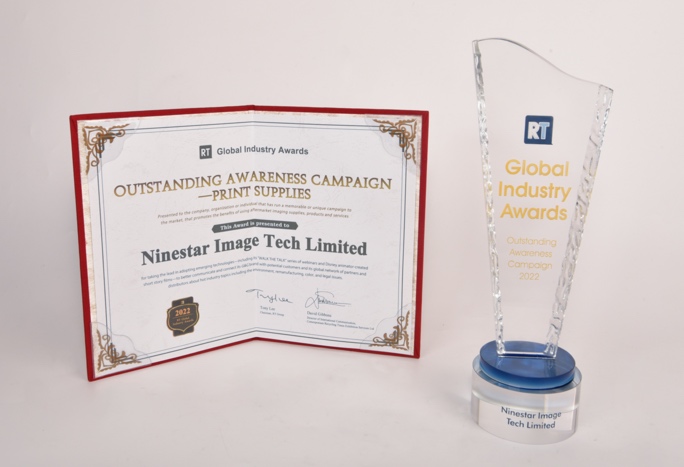 "We are honored to accept this award and truly appreciate all the judges and RT Media," said Helena Huang (pictured receiving the award), Marketing Director for Ninestar Image. Our "Outstanding Awareness Campaign" is backed up with our premium and innovative printing consumables and unexpected service."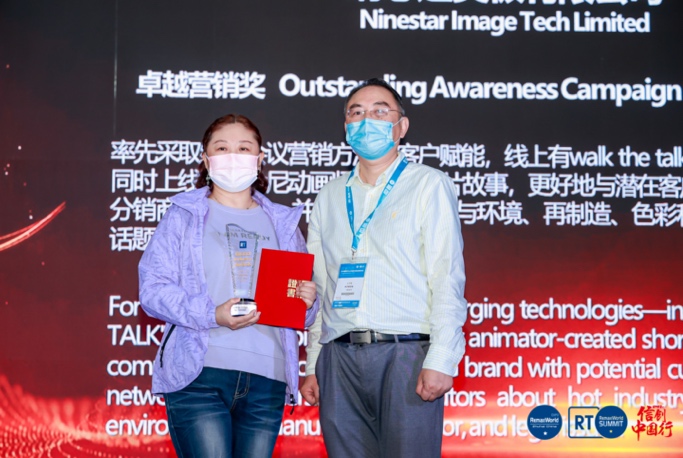 Huang added G&G's marketing team is very skilled and capable of conducting a wide range of marketing activities that attract attention. "G&G will continue to roll out outstanding campaigns by combining the best technologies, constant innovation and our all-round services proactively," added Huang.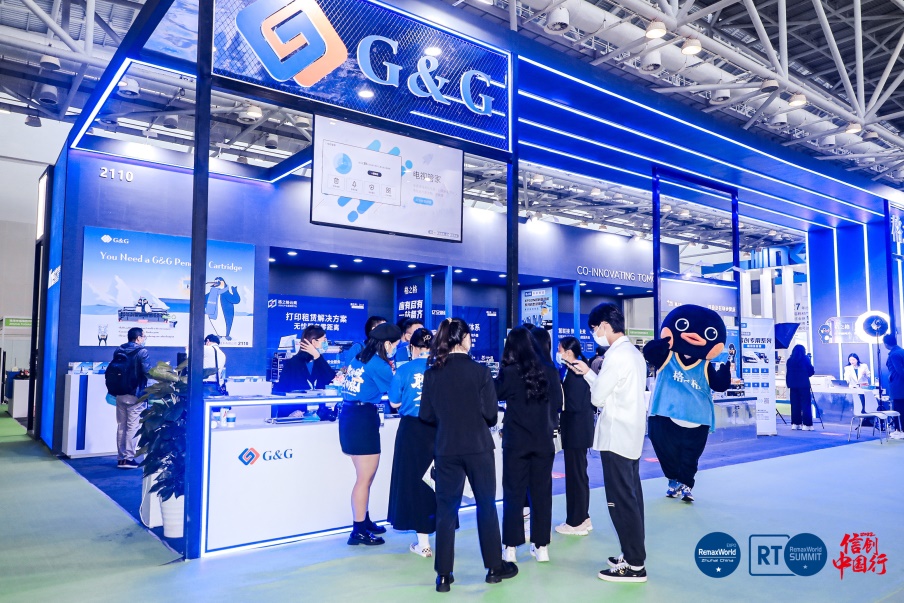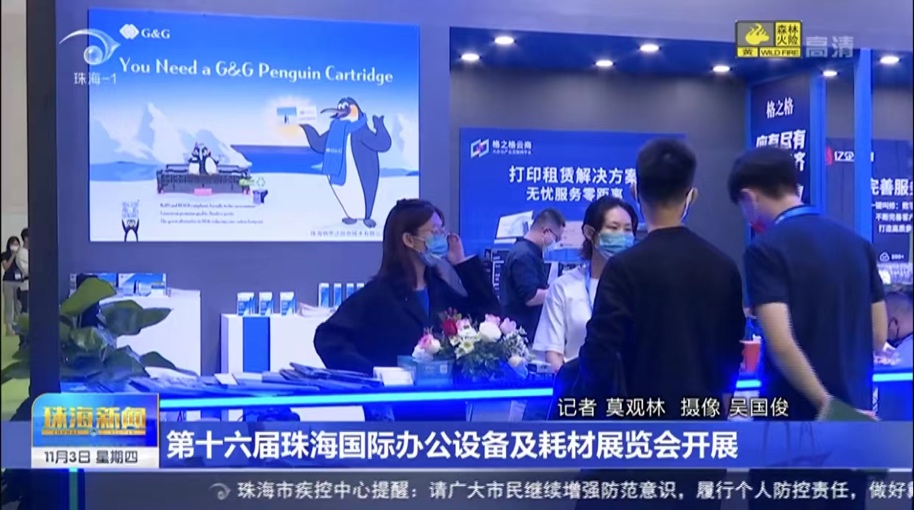 The G&G booth was featured on Zhuhai TV