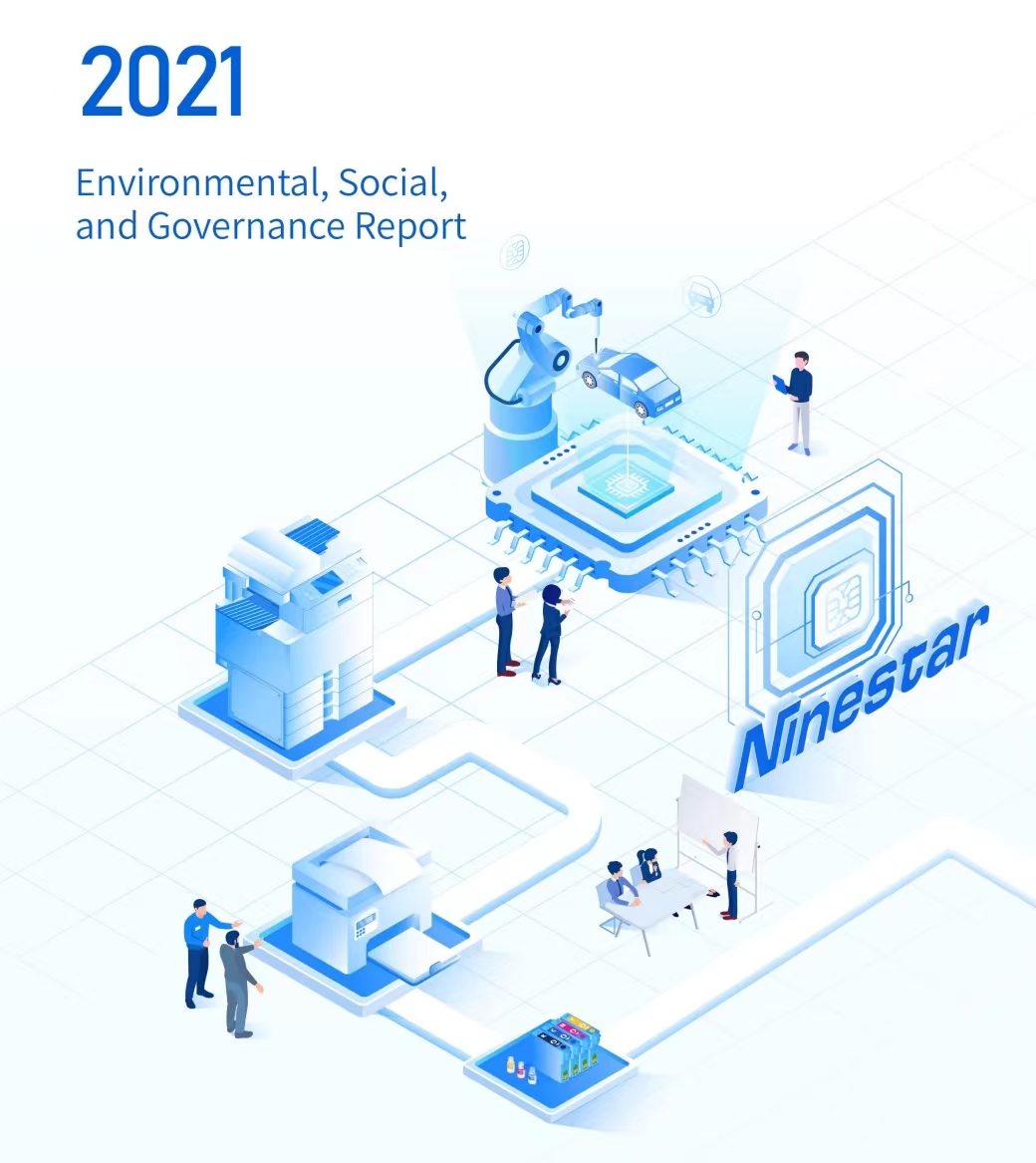 As a leading manufacturer and provider of advanced printing solutions, Ninestar has released its 2021 Environmental, Social, and Governance (ESG) Report today. The report is available to be read or downloaded at: Ninestar's 2021 ESG Report.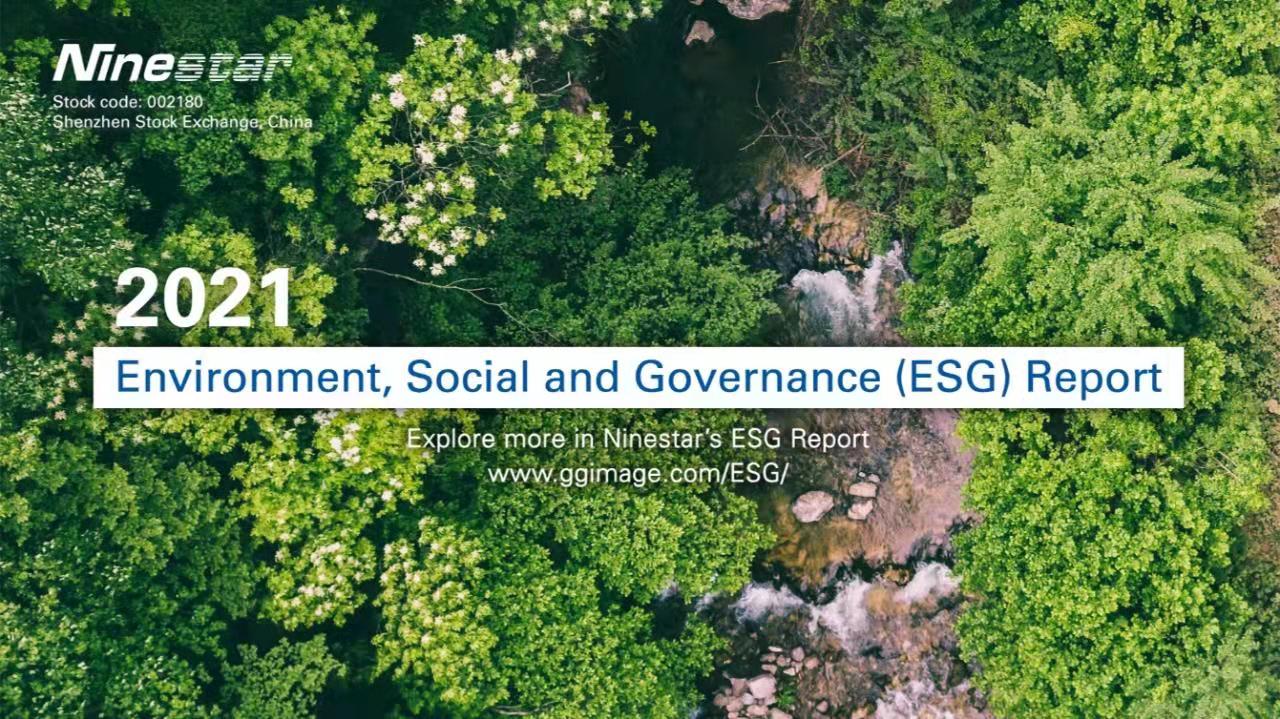 This report highlights Ninestar's progress across five pillars. These include practicing responsible governance, developing green initiatives & environmental protection, creating better workplaces and helping employees succeed, supplier management, and giving back to communities.
Watch this video to explore 2021 Ninestar's highlights on ESG.

Continuing improvement of corporate governance and high-quality development
Ninestar attaches importance to its environmental, social and governance responsibilities. These include its operational responsibility and practicing responsible governance. It also includes the ongoing improvement of the Company's governance specifications, the strengthening of risk management and internal controls, and paying close attention to the promotion of business ethics. It is committed to deeply cultivating incorruptible culture and reinforcing the sustainable development of the Company.
Innovation-driven development, focusing on green and low-carbon printing
As a global leader in the research, development and production of printers and imaging supplies, Ninestar integrates the development of green practices and environmental protection into its businesses and products. As such, the company spares no efforts to provide a high-quality, green and low-carbon printing experience for businesses, households and industrial users.
In terms of energy conservation and emission reduction, Ninestar has spared no effort in its continuous innovation and research. For example, its premium consumables G&G brand has launched a series of extended-yield toner cartridges which prolongs service life and reduces plastic waste. To further improve the energy efficiency of its products, to reduce its carbon footprint and to lower the impact of products on the environment, G&G has developed a robust recycling plan in Europe, the USA and China.
The report reveals the investment by Ninestar into clean energy and green packaging of its products. In 2021, 7,551.7 tons of packaging materials were used in Ninestar's finished products. 96% of packaging materials used recycled and biodegradable contents.
Practicing social responsibility and building a sustainable future for everyone
Firmly believing that its employees are the most precious asset and fortune of an enterprise, Ninestar always puts people first. The company treats every employee with equality and inclusiveness, guarantees employees' rights and interests in accordance with the law. It recruits, builds, and improves the talents of its staff, and facilitates talent motivation, salary, and welfare systems. It also strives to provide its employees with a safe and healthy work environment, and to safeguard their physical and mental health.
In addition, Ninestar actively responds to the needs of the community. The report reveals the company is sincerely committed to "giving back to the communities with its own meager power." It actively carries out public welfare activities such as charities, environmental protection activities, and community volunteer projects. It can demonstrate how its commitment to rural revitalization and education assistance, provides practical actions and solutions. The report reveals, as a national enterprise, a total of 78.8239 million yuan was invested in social projects in 2021.
"At Ninestar, we always take the initiative to shoulder our corporate social responsibility," said Jackson Wang, chairman of the Ninestar Corporation. "We give top priority to the ESG development and management practice of enterprises and strive to pave the way for green and low-carbon sustainable development."
With 21,787 employees around the world as of December 2021, Ninestar has an immense opportunity to make a greater impact in the years ahead. That's why the company is taking significant steps to ensure its ESG efforts connect with its mission, vision, and core values.
For more information about sustainability at Ninestar and to view the 2021 ESG Report, visit https://www.ggimage.com/ESG/ and follow Ninestar on LinkedIn, Twitter and Facebook to stay connected with our sustainability efforts in the future.