G&G, a premium global brand delivering gold standard consumables and professional printing solutions, today announced the expansion of its product portfolio with the launch of A4 monochrome single-function desktop laser printers P4100DN/DW and multi-function M4100DN/DW laser printers.

Designed to benefit SOHO and SMB with large printing volumes, G&G P4100 and M4100 series offer efficient, convenient, and money-saving printing experience. For detailed specifications, click here.

The latest launch comes along with a competitive edge with Managed Print Service (MPS) solutions for end users.

Furthermore, a series of refurbished copiers will be available as Ninestar/G&G MPS hardware alternatives to fit different demands. G&G is the world's first aftermarket brand that can provide both printers and copiers.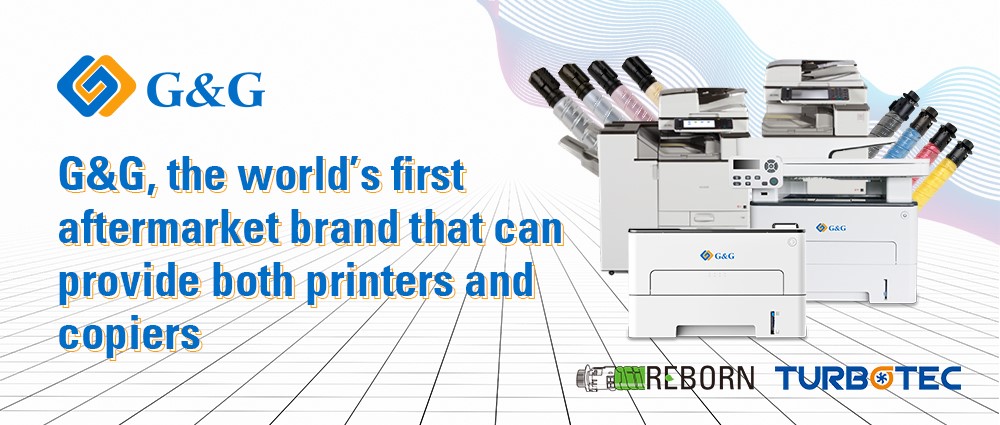 "While everyone says MPS and business printing demand are shrinking because the COVID-19 outbreak compels many companies to embrace remote working, we think it differently. The companies still have to pay for their staff's printing cost, no matter where staff locate. Thus, managing their staff's printing tasks/a managed print application to be put in place for their staff definitely helps companies' sustainability, especially given situation in the current coronavirus." said Gang Chen, MPS Director of Ninestar Image. "What G&G does is to keep our partners to stay ahead of the game. We extend our product portfolio and remind our partners not to miss the incremental potential lying in MPS sector. That's why bundled with the roll-out of the hardware combo, we're releasing this tempting and value-added MPS solution to have our global partners better empowered."

Of course, an a la carte pricing of G&G hardware is also available.

To learn more aforementioned information, contact your sales manager or send email to info@ggimage.com.