At the beginning of March, Apple, Facebook, Microsoft, and many other tech companies have asked their employees in the Bay Area to work remotely. Neither staying in the office with groups of colleagues nor joining the big crowd of strangers while commuting, is effective ways of preventing the spread of disease.

Office workers may find that they have to acclimate to a work-from-home lifestyle due to the outbreak of coronavirus. Well, isn't that also a good chance for you to experiment whether you could manage your life to be a freelancer? It may actually be your dream job situation when you tend to struggle to get out of bed or go crazy with traffic congestion.

You'll get more time for sleep. No need to make up or get changed. Set yourself a flexible working time when you can achieve a work-life balance, well, looking after the kids I mean, or your furry lovely.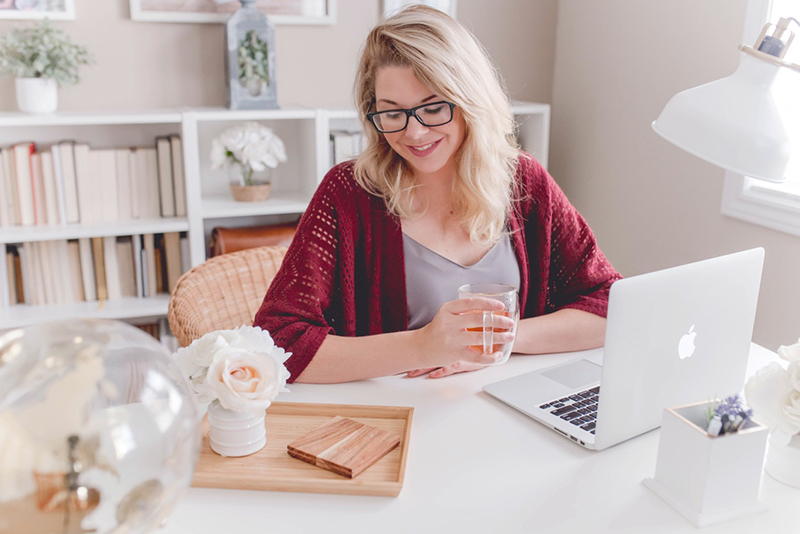 Admittedly, working from home comes with several negatives. Here are some tips for your quick adaptation to this style.

1.Have a specific space to work in
A space just for work is crucial for your state of mind. Set a clear table for your laptop and notebook. It's better if you can download an app or set an alarm clock to remind you of relaxing from time to time.
2.Set specific working hours
You need to clock in and clock out. Whatever kind of communications system you're using to keep in touch with your team, turn it on when you start and turn it off when you stop. Remind yourself to work efficiently within the working hours. Working outside of these hours will just grind you down.
3.Handle the conference calls
Conference calls are inevitable, while the unstable Internet connection and disordered discussion would be painful problems. Make sure that everyone has accessible devices. And there should always be someone chairing the meeting. This person needs to determine the speaking order and organize people to speak in turn, as well as pick it up again when a discussion finishes.
4.Prepare a household printer at home
It's always necessary to deal with printing and copying in business. When it's not available at your hands like in the office, you'd better prepare a home printer. If you're a parent, your children may be asked by their schools to study at home and take online courses. Long-time staying in front of the screen definitely will do much harm to your kids' eyes. Therefore, a printed version of homework does relieve them from electronic pressure. Preparing some G&G cartridges for your printer is definitely a good choice, since they work with reliable performance and are quite cost-friendly.

There are also some other helpful devices available in G&G to use at home. You can use the label cassette to classify your documents or mark the many switches for the elder to easily recognize. A hand-held printer helps you quickly get the words from the screen to your intended paper or notebook. People who are keen on taking pictures and recording their lives may be fascinated with the pocket printer, which can let them immediately get a high-quality printout of photos.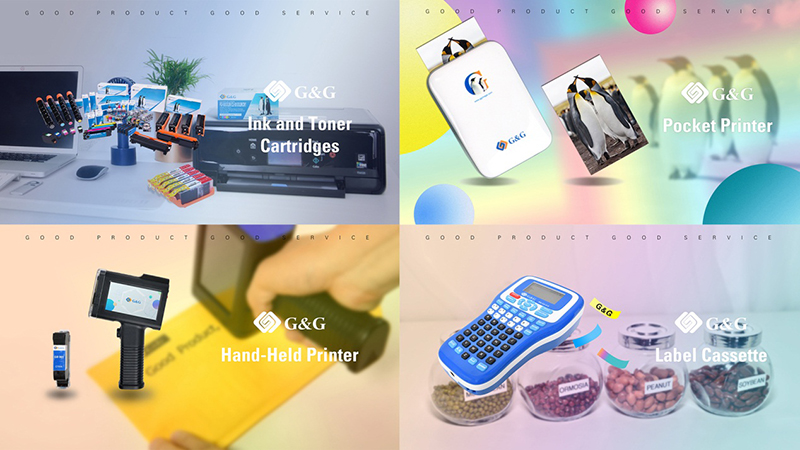 In the face of wide-spread disease, the importance of maintaining good health can't be stressed enough. Apart from keeping the normal pace of your work, always remember to lead a healthy life at home. An indoor exercise like yoga may much alleviate your stress.

We believe the disease would absolutely be defeated by modern medicine in the predictable future. The important thing we should do right now is trying the best to live and work as usual at our own places. And G&G is always by your side.

For more information, please kindly follow our social media of Facebook, Twitter, and LinkedIn @G&G Image Global.