About the Printer
In January 2018, HP introduced PageWide XL printers with up to 70 percent faster output. This new lineup can produce monochrome and color prints instantly with speeds up to 20 D/A1 pages/minute. The PageWide XL series delivers more accurate, durable and colorful documents, with applications expanding into GIS maps and point-of-sale posters. They also help keep costs low with efficient and secure workflows.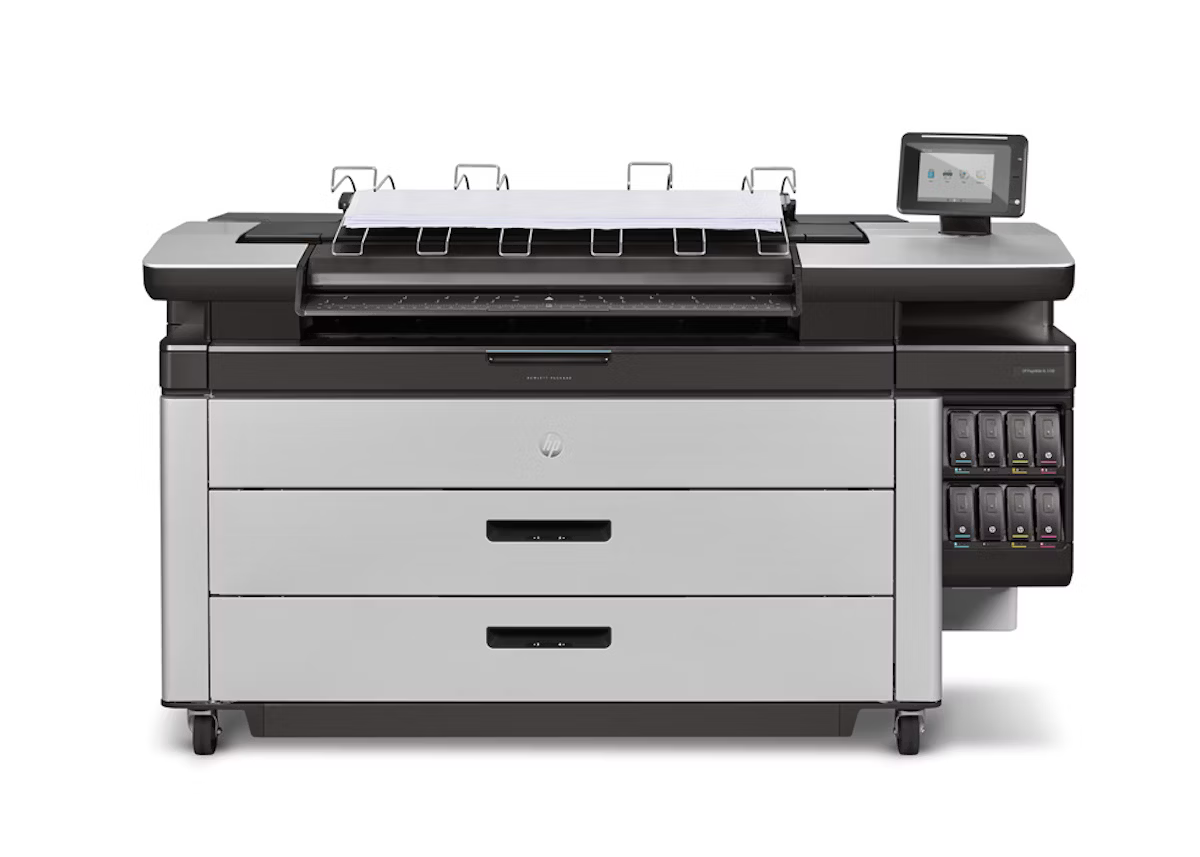 HP Pagewide XL 5100
G&G Solution
G&G remanufactured cartridges for use in HP PageWide XL series printers are available now for ordering.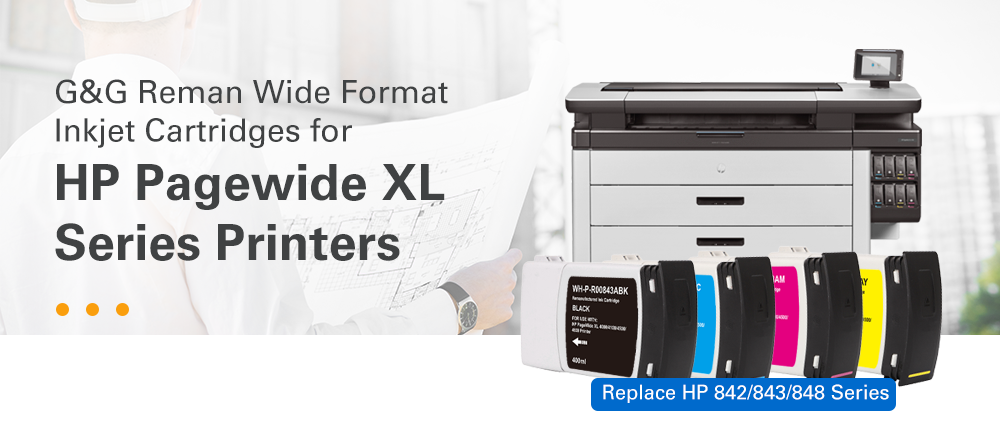 >>High-end pigment ink with vivid colors and wide color gamut
>>Smooth printing without clogging of the print head
>>Sharp texts and accurate fine lines
>>Smart chips with anti-firmware capability, worry-free use
>>OEM-like print experience with stable ink supply
Product List
OEM Model

G&G Model

Area

For Use In

F9J82A

NH-R00848ABK

America

HP PageWide XL 5000/5100/6000 Printer

F9J83A

NH-R00848AC

F9J84A

NH-R00848AM

F9J85A

NH-R00848AY

C1Q57A

NH-R00843ABK

America

HP PageWide XL 4000/4100/4500/4600 Printer

C1Q58A

NH-R00843AC

C1Q59A

NH-R00843AM

C1Q60A

NH-R00843AY

C1Q45A

NH-R00842ABK

America

HP PageWide XL 8000 Printer

C1Q46A

NH-R00842AC

C1Q47A

NH-R00842AM

C1Q48A

NH-R00842AY
For more information or order, please contact your sales manager or send email to info@ggimage.com.